We rely on a group of specialized and renowned senior professionals, who focus on ethics, market intelligence and experience.
This is our team.
The diversity of competences and professional backgrounds ensure the necessary complementarity to promote the search for innovative solutions concerning both investor relations and corporate communication matters.
Our Team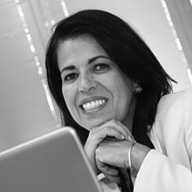 Doris Maria Pompeu Brasil
Managing Partner
doris.pompeu@globalri.com.br
Doris Pompeu Brasil is a managing partner of globalRI. With a 25-year professional experience in the financial market, she began her career as an analyst at the Rio de Janeiro Stock Exchange. She also acted as a department head in the Treasury Department, as an economist for Banco Beal WestLB, and senior analyst for special projects at the São Paulo Stock Exchange (BOVESPA). She took part in the creation of the IR Area for Algar S.A., where she provided assistance to the IFC, in addition to participating in due diligence processes and M&A operations. She worked as a senior consultant for Thomson Financial Investors Relations Brasil. She holds a degree in Economics from Unicamp, with specialization courses in Finances and Equity Markets from EPE/FGV (Graduate School of Economics of the Getúlio Vargas Foundation) and CODIMEC, and holds a post-graduation degree in Brazilian Economics from USP.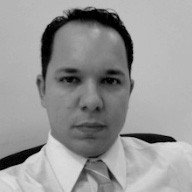 Paulo Henrique Praes
Managing Partner
paulo.henrique@globalri.com.br
He joined globalRI as a senior consultant in April 2007 and became a managing partner in 2012. He has over 10 years' experience in equity research and portfolio management. He began his career in the equity research department of Economus – the Employees' Pension Fund of Banco Nossa Caixa, where he worked for 5 years performing jobs in the segments of compliance, trading desk and security analysis. He also worked for Portopar DTVM, a brokerage house belonging to the Porto Seguro Group, being responsible for economic analyses, corporate assessment and portfolio management of investment funds. He holds a degree in Economics from the Faculdade de Ciências Econômicas de São Paulo. He has taken several courses related to risk management, derivatives and security analysis. He is a contributing writer of articles for Revista RI (IR Magazine), about themes related to the capital market and best investor relations practices.